The RNS® System is an award-winning technology developed and manufactured in Silicon Valley that has been recognized for its innovation. Similar to a pacemaker that monitors and responds to heart rhythms, the RNS System is the world's first and only medical device that can monitor and respond to brain activity.
NeuroPace was founded to design, develop, manufacture and market implantable devices for the treatment of neurological disorders with responsive stimulation. The company's initial focus is the treatment of epilepsy, a debilitating neurological disorder affecting approximately 1% of the population worldwide.
In addition to treating epilepsy, responsive neurostimulation holds the promise of treating several other disabling medical disorders that impact the quality of life for millions of patients around the world.
Michael Favet
Chief Executive Officer, Board Member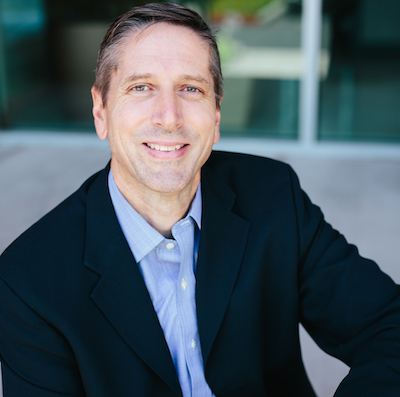 Michael Favet has 20 years of senior management experience with medical technology companies. He has served on the NeuroPace Board of Directors since 2016 and served as the company's Chief Commercial Officer prior to assuming the role of Chief Executive Officer in 2019.
Prior to joining NeuroPace, Mr. Favet held various executive-level positions for companies including Advanced Cardiac Therapeutics, Sonitus Medical, Ventus Medical, Boston Scientific and Guidant. Most recently, Mr. Favet was a managing director for KCK's medtech group, part of a fund for medical technology investments.
Mr. Favet received a BS in Mechanical Engineering from the University of Illinois and an MBA from the University of Minnesota.
Martha Morrell, MD
Chief Medical Officer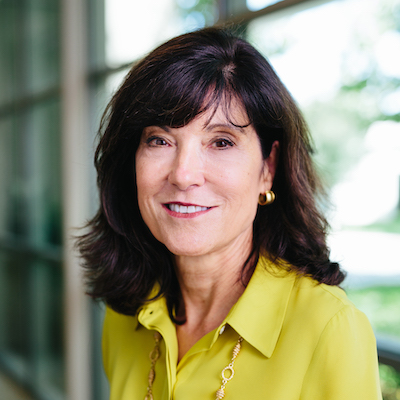 Dr. Morrell became Chief Medical Officer of NeuroPace, Inc. in July 2004, as well as a Clinical Professor of Neurology at Stanford University. Before joining NeuroPace, she was the Caitlin Tynan Doyle Professor of Clinical Neurology at Columbia University and Director of the Columbia Comprehensive Epilepsy Center at New York Presbyterian Hospital in New York City.
Previously she was on the faculty of the Stanford University School of Medicine where she served as Director of the Stanford Comprehensive Epilepsy Center. A graduate of Stanford Medical School, she completed residency training in Neurology at University of Pennsylvania, as well as fellowship training in EEG and epilepsy. Dr. Morrell's clinical and research work has been directed to the care of people with epilepsy.
She has more than 150 publications on epilepsy and has spoken extensively on epilepsy nationally as well as internationally. She has been a member of the Board of Directors of the American Epilepsy Society and a member and Chair of the Board of the Epilepsy Foundation.
Service to other professional societies includes the American Neurological Association as a member of the Council and the American Academy of Neurology as Chair of the Epilepsy Section. She is an elected Ambassador for Epilepsy of the International League Against Epilepsy and received the American Epilepsy Society's 2007 Service Award for outstanding leadership and service. She is incoming President of the American Society for Experimental NeuroTherapeutics.
Isabella Abati
Vice President, Regulatory Affairs
Ms. Abati has over 20 years of experience in clinical as well as regulatory affairs. Prior to joining NeuroPace in March 2005, she was Vice President of Clinical Sciences for the Neurovascular Division of Boston Scientific, Inc. (BSC).
During her six years at BSC she also had responsibility for regulatory affairs, and developed and directed both the preclinical affairs and clinical science departments. In this capacity her responsibility encompassed worldwide regulatory and clinical strategy, and the management of clinical trials.
From 1984 to 1999, Ms. Abati held progressively responsible positions in the pharmaceutical, biotech, and medical device industries in both regulatory and clinical affairs. She holds B.S. degrees in Chemistry and Medical Microbiology and an M.S. in Microbiology, all from California State University, Long Beach.
Rebecca Kuhn
Chief Financial Officer, Vice President, Finance & Administration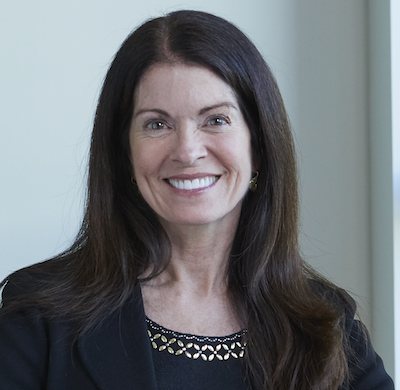 Rebecca Kuhn has been Chief Financial Officer and Vice President, Finance and Administration at NeuroPace since May 2000. Before joining NeuroPace, Ms. Kuhn served as Treasurer and Director of Finance at Heartport, Inc., a medical device company in the field of minimally invasive cardiac surgery.
She joined Heartport in 1992 around the company's inception and was instrumental in completing its initial public offering in 1996. Previously, she served as an independent financial consultant to small businesses and was Director of Finance and Operations for a division of Reebok International, Inc.
She began her career at Arthur Andersen & Co. where she worked for 4 years in the audit division. A certified public accountant (inactive status), Ms. Kuhn earned a B.S. in Business Administration from The Ohio State University, summa cum laude, and an M.B.A. from the Graduate School of Business at Stanford University.
Chi Nguyen
Vice President, Marketing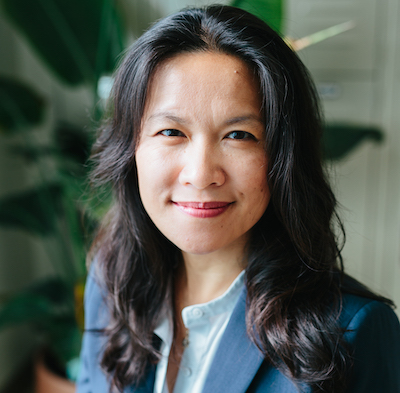 Chi Nguyen is a senior marketing executive with significant experience introducing innovative and disruptive medical technologies to the market. Prior to joining NeuroPace, she worked at several high-growth medical companies prior to their acquisition, including Guidant (acquired by Boston Scientific), Acclarent (acquired by J&J), and Spinal Modulation (acquired by St. Jude). She has held leadership roles in clinical marketing and trial recruitment, upstream/product marketing, as well as commercial launch & market development.
Ms. Nguyen started her career as a management consultant at Bain & Company, where she helped advise Fortune 500 companies on strategic growth opportunities and operational efficiencies. She graduated from Yale University, magna cum laude, and earned her MBA from the Graduate School of Business at Stanford University.
Mark Saxton
Vice President, Sales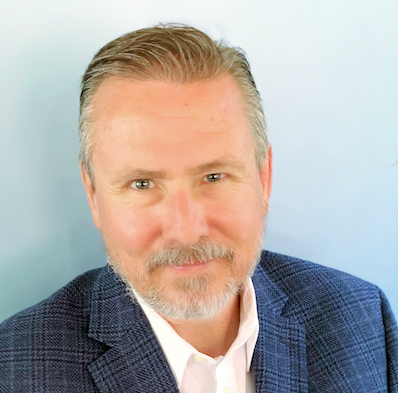 Mark Saxton is an accomplished medical device industry executive who has driven the successful commercialization of multiple transformational technologies while holding a variety of sales and marketing roles over the last 25 years.
Prior to joining NeuroPace, Mr. Saxton served as Vice President of Sales and Marketing for Ceterix Orthopaedics, the manufacturer of a novel meniscal repair system, which was acquired by Smith & Nephew in 2018. Previously, he served as Vice President of Product Solutions for Integer, a global healthcare leader dedicated to creating innovative medical technologies to enhance patients' lives. His experience at Integer followed multiple positions of increasing responsibility, including his role as Vice President of Sales and Customer Service at VNUS Medical, which pioneered the minimally invasive treatment of venous reflux disease and was acquired by Medtronic. Mr. Saxton holds a BBA in Marketing and Business administration from Western Michigan University.
Irene Thomas
Vice President, Human Resources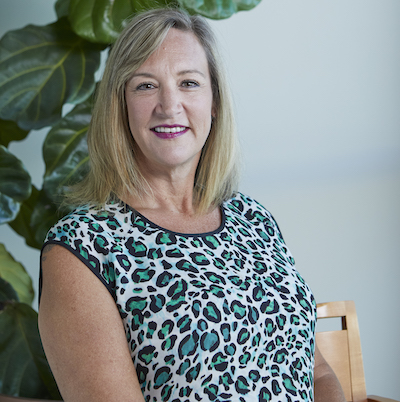 Irene Thomas is an experienced Human Resources leader with over 25 years of achievement in start-up, emerging and established global life sciences organizations. She has worked with NeuroPace since 2000 in diverse Human Resources roles prior to assuming the role of Vice President of Human Resources & Corporate Services in 2019. She excels at leading organizations and aligning people strategies with corporate and financial strategies, building systems, infrastructure and total rewards programs to meet the needs of each phase of a company's growth; as they transform from start-up development-focused companies to a commercial enterprises.
Prior to joining NeuroPace, Irene held various senior human resources positions at companies such as Heartport, Gilead Sciences, Elan Pharmaceuticals and Aviron. She also currently serves on Board of Directors for the San Carlos Charter Learning Center. Irene graduated cum laude from Sonoma State University with a dual degree in English Literature & Counseling.
Irina Ridley
General Counsel and Corporate Secretary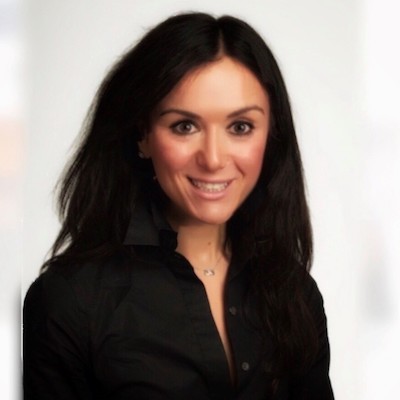 Irina Ridley is a seasoned healthcare attorney with deep business expertise. Ms. Ridley joined NeuroPace as General Counsel and Corporate Secretary in November 2020. Prior to NeuroPace, she oversaw Legal at Myriad Women's Health, a precision medicine company. She joined Myriad, by way of acquisition in July 2018, and served as Chief Counsel.
Prior to Myriad, Ms. Ridley was Associate General Counsel at Counsyl, Inc., where she oversaw several financings and market checks, an IPO process, and finally the acquisition by Myriad. She was also responsible for corporate governance, strategy and partnerships, and served as Counsyl's Privacy Officer. Ms. Ridley has held leadership positions at and advised companies in device, pharma, biotech, digital health, and diagnostics. She received her Bachelor's of Science degree, cum laude, from Rensselaer Polytechnic Institute, where she also earned her MBA, summa cum laude, and her law degree, summa cum laude, from Albany Law School.
NeuroPace Honors & Awards