At NeuroPace, employees are our greatest asset. We are continually searching for solution-oriented individuals who can bring energy and creativity to our growing workforce. At NeuroPace, our success depends upon our ability to recruit and retain the most talented, enthusiastic and dedicated people we can find and providing them with a dynamic and challenging environment in which to thrive.
NeuroPace is proud to be an equal opportunity employer and values the contributions of our culturally diverse workforce.
NEUROPACE, INC. IS AN EQUAL OPPORTUNITY EMPLOYER AND DOES NOT DISCRIMINATE ON THE BASIS OF RACE, COLOR, RELIGION, GENDER, SEXUAL ORIENTATION, NATIONAL ORIGIN, MARITAL STATUS, PHYSICAL OR MENTAL DISABILITY, MEDICAL CONDITION OR AGE.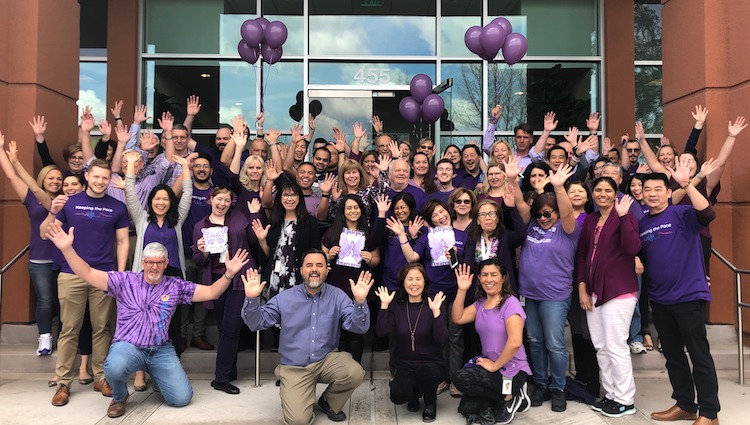 Culture & Values
NeuroPace is dedicated to developing, manufacturing and marketing safe and effective medical devices that improve the quality of life for patients with neurological disorders. Company priorities include the development of high quality products focused on customer needs and the maintenance of a work environment where employees are respected and encouraged to excel.
By fostering individual performance, teamwork and the spirit of partnership, we provide both the tools and the environment to help employees excel as individuals as well as team members.
Benefits
NeuroPace offers a comprehensive package including:
401(k) plan
Medical insurance with PPO and HMO options
Dental insurance
Vision insurance
Domestic partner health coverage
Life insurance
Long-term disability insurance
Section 125 flexible benefits program, including Health Care Spending Accounts and Child Care Spending Accounts
Section 529 college savings plan
Three weeks paid vacation to start
Eleven paid holidays
PTO for sick time and family emergencies
Other benefits
– Health club membership
– Patent awards program
– Anniversary rewards
– Casual dress – everyday
– Company picnics, parties and barbecues
– Fully stocked kitchen
– and more!