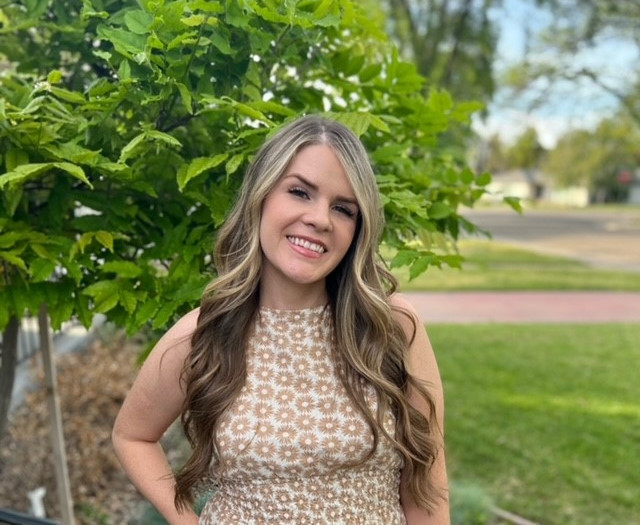 Feeling confused and afraid after simple partial seizures
I was a perfectly happy and healthy college student pursuing an arts degree in California when I began experiencing weird symptoms of déjà vu a few times a day. Other people said it was normal, but I remember feeling confused and afraid. I didn't know they were seizures until I had a grand mal seizure that landed me in an emergency room.
After that, I lived in constant fear and slowly became less independent and confident. I was afraid to take a shower or be alone. I had to quit my job because I had several seizures daily. I put my education on hold, and my driver's license was revoked. I went from having the best memory to the absolute worst. I lost a lot of independence.
"I felt like I wasn't being taken seriously by my local neurologist."
After a few months, and a lot of frustration, I asked for a referral to a comprehensive epilepsy center. An epileptologist said I fit the textbook definition of temporal lobe epilepsy. I was 22 years old.
Taking a roller-coaster ride with seizure medication side effects
The doctor walked me through all my options to control my seizures and told me what to expect. He also said not to give up because finding an epilepsy treatment that works could take a while. Whenever I felt hopeless or like quitting, those words encouraged me to keep fighting.
I went on a roller-coaster ride with four different seizure medications over three years. They all had side effects. One made me not myself at all — really irrational, angry, crying, and irritable. Some made me very sleepy, and my memory loss after seizures got really bad. I didn't remember significant life events that happened just days earlier because I had so many epilepsy déjà vu symptoms and seizures.
Doctors finally concluded I had drug-resistant epilepsy. And because my seizures bounced between both the right and left lobes of my brain — not just one side — resective surgery was not an option. The next seizure treatment to consider was neurostimulation using the RNS® System.
Getting on board with RNS System epilepsy treatment
By the time the RNS System was an option for me, my seizures and epilepsy déjà vu symptoms had gotten a lot worse. One time, I had a prolonged series of seizures (status epilepticus) and woke up attached to an ICU ventilator two days later. Doctors near home hadn't been able to stop my seizures and wanted to protect my airways, so they had airlifted me to a medical center in San Francisco.
Neurosurgery to get the device, and the idea of shaving my head, terrified me. The biggest surgery I'd ever had was getting my wisdom teeth taken out. But the thought of living the rest of my life in constant fear scared me more. I wasn't going to settle for that life.
"I wanted to have seizure control, and I wanted to feel like myself again. I had nothing to lose."
Epilepsy tests were the hardest part because my temporal lobe seizures occurred deep in my brain. I was in the hospital for 11 days having a scalp EEG before doctors finally captured a seizure. It was almost a sigh of relief.
The next test my doctor ordered was stereoelectroencephalography (SEEG), and I was in the hospital another 10 days. The test showed that my seizures came from only the temporal lobes — not my frontal lobe.
My hair is something that always made me feel feminine, so I made a personal decision not to shave my entire head, only part of it. I spoke with my neurosurgeon before the test and he said that was fine.
Finding the perfect settings for temporal lobe epilepsy treatment
Two months later, I had the RNS System installed. I didn't have to shave my head again, and I asked the surgeon to just clip the hair around my incision. I spent three days in the hospital for the surgery, and, honestly, they were a blur. My mom told me I had been in pain, but it was controlled by medication.
I returned three weeks later to have the device turned on. Then I went to follow-up appointments every few months, so we could find the perfect setting to control my seizures. I haven't gotten my device adjusted in nearly a year because we found it!
My RNS System comes with a magnet that I can swipe across my device when I feel a seizure. I know one is coming on when I sense that weird epilepsy déjà vu feeling. When I swipe, it timestamps a clinical seizure notifying my neurologist that I felt one.
One thing that I think is awesome about the device is that I can't even feel when a seizure is being stimulated away. My system also has a handheld wand and laptop, so I can send data to my neurologist.
"The RNS System is really easy to use. I incorporate it into my daily morning ritual after I wake up, brush my teeth and have a cup of coffee."
I keep a seizure diary on my phone, too, and I log a seizure every time I have one. It has helped me realize my seizures have a pattern. A majority occur in the morning when I'm waking up. My seizure triggers are lack of sleep, stress, hormones, and forgetting my medicine or not taking it at the correct time.
Experiencing slow but steady progress with neurostimulation
The impact of the RNS System wasn't instant. I was frustrated at first and wondered why I did it. But within five or six months, I was having fewer seizures and epilepsy déjà vu symptoms. After four years, my seizures have dropped from 60 a month to less than one a month, and even months without seizures — though I'm not completely seizure free.
I had two seizures this year because I forgot my medicine, but they weren't as severe, and I'm not as afraid. I was able to completely stop one of my meds and lower the doses of some others. One medication that used to make me really tired during the day I only take at night now. That took away a big side effect.
I can't even think of the words to describe the RNS System. It kind of took my breath way. It also made me feel validated because a lot of my seizures weren't showing up on the EEG. But I'm not imagining it — they're real, and I'm seeing things get better over time.
My neurologist sent me for neuropsychological testing a year after having my device turned on. I had major improvements in almost all categories, especially memory. Now that I'm having fewer seizures, I can actually remember events and experiences. That is a major accomplishment for me!
Moving on with life thanks to successful seizure control
When people find out that I have epilepsy and had neurosurgery, they are shocked because I look healthy and have a full head of hair. The last time I saw my neurologist, he was thrilled with how well I was doing. That was amazing to hear, and it gave me so much hope. It made me realize just how far along I've come in such a short time. I feel more confident and courageous. I feel normal again.
Surgery to get the RNS System can be pretty scary to think about, but it's life changing. I never thought I would be able to feel like myself again.
"It was totally worth shaving my hair and having surgery."
At 30, I can drive again. I can be more social again. I was even able to complete my AA degree in Arts, Humanities, and Social Sciences at community college. Now I want to pursue more education and get a bachelor's degree.
My family is also a lot of happier because they aren't always worrying about me anymore. I spend my free time making candles, cooking new recipes, and finding ways to volunteer in the epilepsy community and spread awareness.
I also recently participated in two studies at UCLA. I feel lucky that the RNS System has not only helped me but has also given me the ability to help others.
Take our quiz to see if the RNS System might work for you.
*Every person's seizures are different and individual results will vary