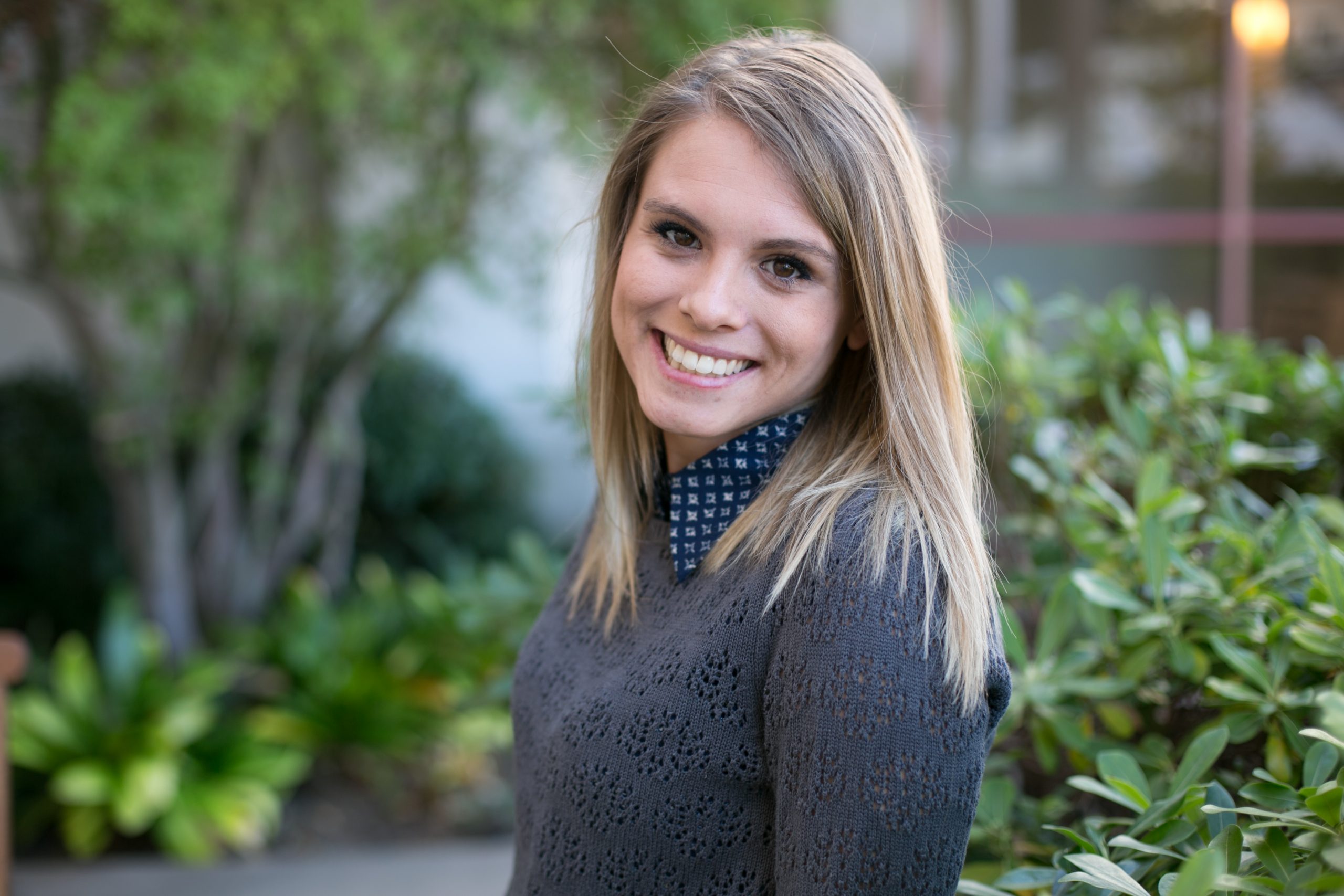 My name is Adison. I'm 23 years old and live near Sacramento, California.
I started having seizures when I was 11 years old. Since my first seizure was a grand mal, they put me on anti-seizure medications right away.
The medicines didn't always stop the seizures. Sometimes it seemed like the seizures were more likely if I was dehydrated or stressed out. Other times, they seemed to happen randomly out of nowhere.
I had the VNS implanted when I was 16, but that didn't seem to make any difference. It was kind of an irritant actually – like a cell phone constantly vibrating, only in your throat instead of in your pocket. Sometimes the VNS would go off every five minutes. You could hear it in my voice – it sounded like I was crying when I spoke.
I used to play soccer, but I stopped because the VNS made it hard to exercise and breathe. When it went off, I felt like it was inhibiting my deep breathing.
Since the VNS was not working for me, I asked my doctors to remove it. They took the battery pack out of my chest, but they decided to keep the part in my neck because they decided it would be too risky to remove it surgically. Fortunately, I don't feel it anymore. There's still a significant lump in my neck, but I don't really think about it or notice it.
I had two seizures during my first date with my boyfriend. We were 16 or 17 years old. He was driving me home from a soccer game when I had a grand mal seizure. He knew that I had seizures, so he was prepared to pull over and do all the necessary things. Right as we started driving again, I had another one. Despite that, things have worked out well between us and we've been together now for five years.
My seizures increased a lot my freshman year of college. Going off to college is stressful enough, but when you're having seizures and your best friend is not there to comfort you, it's a lot harder. Fortunately, I made new friends who gave me a lot of support, but it was frustrating.
In my first few weeks of college, I had a seizure in one of my classes and they took me to the emergency room. That's where I met my current neurologist. He put me on some more medications, but those didn't really work. So he said I was a good candidate for the RNS System.
It was hard to focus and the seizures were causing memory problems. I was also having bad side effects from the medicines. I don't know if it was the medicines or the seizures themselves, but I would feel exhausted a lot of the time. One time soon after I started having the seizures, I went to see the Blue Angels airshow and fell asleep almost immediately. I slept through the entire show!
I couldn't imagine taking these medicines and struggling to learn and remember things my entire life. I think that's what drove me to try the RNS System.
I had the surgery to implant the RNS System in March 2015. Brain surgery sounds scary, but it was actually an easy surgery for me. It wasn't even that painful. I'm not saying it's like a trip to the dentist, but it wasn't that hard and the results have been really rewarding.
The RNS System has been very effective for me. I've only had three or four noticeable seizures since the surgery and maybe only one grand mal.
I've been seizure free for more than a year now. I've gotten a job and I have my driver's license.
That's really helped with my job as a Registered Behavior Technician. As an RBT, I have had the pleasure of being a personal aide to multiple children with autism and other special needs. The children were between the ages of 4 and 11 years old. Because I work in people's homes, I used to have to take the bus from one house to another. That was not very convenient or direct. Now it's really easy because I can just drive directly from one home to another.
I feel more social now since I've gotten the RNS System. I'm more coherent and I can express myself better than I could before. That's really nice.
If you have seizures on a regular basis, you feel like people around you are nervously tip-toeing around you. When you don't have a seizure for a long time, you can live more normally, and other people can relax. I like being able to give my friends and family that relief.
Published on: April 25, 2017
This represents the experience of individual(s) who have used the RNS System.  Individual results will vary.