The RNS® System is an award-winning technology developed and manufactured in Silicon Valley that has been recognized for its innovation. Similar to a pacemaker that monitors and responds to heart rhythms, the RNS System is the world's first and only medical device that can monitor and respond to brain activity.
NeuroPace was founded to design, develop, manufacture and market implantable devices for the treatment of neurological disorders with responsive stimulation. The company's initial focus is the treatment of epilepsy, a debilitating neurological disorder affecting approximately 1% of the population worldwide.
In addition to treating epilepsy, responsive neurostimulation holds the promise of treating several other disabling medical disorders that impact the quality of life for millions of patients around the world.
Frank Fischer
Chief Executive Officer, Board Member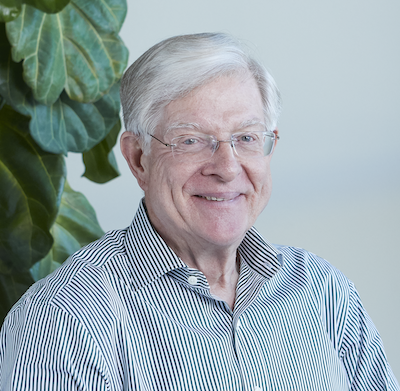 Frank Fischer has more than 30 years of senior management experience in the medical device industry. He has served on the NeuroPace Board of Directors since 1998 and joined the Company as its Chief Executive Officer in January 2000.
Prior to joining NeuroPace, Mr. Fischer was President and Chief Executive Officer of Heartport, Inc., a cardiac surgery company, from May 1998 until September 1999 and served on Heartport's Board of Directors. Mr. Fischer was President and Chief Executive Officer and a director of Ventritex, Inc., a company that pioneered implantable cardiac defibrillators, from 1987 until the sale of the company to St. Jude Medical, Inc. in 1997.
Before joining Ventritex, he held various management positions at Cordis Corporation in the cardiac and neurosurgical device areas, serving most recently as President of the Implantable Products Division. Prior to that, he spent seven years with General Electric Company in a variety of operating positions.
Mr. Fischer holds B.S.M.E. and M.S. in Management degrees from Rensselaer Polytechnic Institute. He also serves on the Board of Directors of the Epilepsy Foundation, the Board of Trustees of Babson College and the boards of a number of privately held medical device companies.
Rebecca Kuhn
Chief Financial Officer, Vice President, Finance & Administration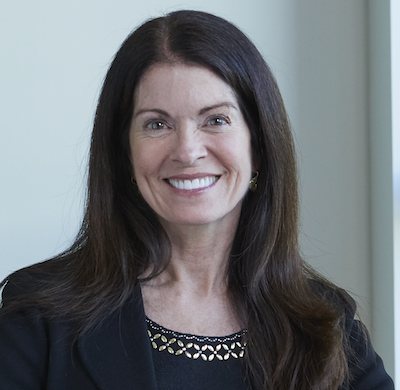 Rebecca Kuhn has been Chief Financial Officer and Vice President, Finance and Administration at NeuroPace since May 2000. Before joining NeuroPace, Ms. Kuhn served as Treasurer and Director of Finance at Heartport, Inc., a medical device company in the field of minimally invasive cardiac surgery.
She joined Heartport in 1992 around the company's inception and was instrumental in completing its initial public offering in 1996. Previously, she served as an independent financial consultant to small businesses and was Director of Finance and Operations for a division of Reebok International, Inc.
She began her career at Arthur Andersen & Co. where she worked for 4 years in the audit division. A certified public accountant (inactive status), Ms. Kuhn earned a B.S. in Business Administration from The Ohio State University, summa cum laude, and an M.B.A. from the Graduate School of Business at Stanford University.
Martha Morrell, MD
Chief Medical Officer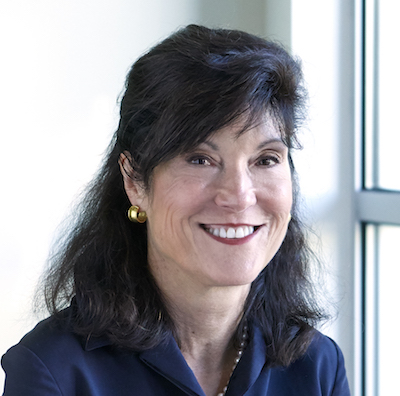 Dr. Morrell became Chief Medical Officer of NeuroPace, Inc. in July 2004, as well as a Clinical Professor of Neurology at Stanford University. Before joining NeuroPace, she was the Caitlin Tynan Doyle Professor of Clinical Neurology at Columbia University and Director of the Columbia Comprehensive Epilepsy Center at New York Presbyterian Hospital in New York City.
Previously she was on the faculty of the Stanford University School of Medicine where she served as Director of the Stanford Comprehensive Epilepsy Center. A graduate of Stanford Medical School, she completed residency training in Neurology at University of Pennsylvania, as well as fellowship training in EEG and epilepsy. Dr. Morrell's clinical and research work has been directed to the care of people with epilepsy.
She has more than 150 publications on epilepsy and has spoken extensively on epilepsy nationally as well as internationally. She has been a member of the Board of Directors of the American Epilepsy Society and a member and Chair of the Board of the Epilepsy Foundation.
Service to other professional societies includes the American Neurological Association as a member of the Council and the American Academy of Neurology as Chair of the Epilepsy Section. She is an elected Ambassador for Epilepsy of the International League Against Epilepsy and received the American Epilepsy Society's 2007 Service Award for outstanding leadership and service. She is incoming President of the American Society for Experimental NeuroTherapeutics.
Isabella Abati
Vice President, Regulatory Affairs
Ms. Abati has over 20 years of experience in clinical as well as regulatory affairs. Prior to joining NeuroPace in March 2005, she was Vice President of Clinical Sciences for the Neurovascular Division of Boston Scientific, Inc. (BSC).
During her six years at BSC she also had responsibility for regulatory affairs, and developed and directed both the preclinical affairs and clinical science departments. In this capacity her responsibility encompassed worldwide regulatory and clinical strategy, and the management of clinical trials.
From 1984 to 1999, Ms. Abati held progressively responsible positions in the pharmaceutical, biotech, and medical device industries in both regulatory and clinical affairs. She holds B.S. degrees in Chemistry and Medical Microbiology and an M.S. in Microbiology, all from California State University, Long Beach.
Chi Nguyen
Vice President, Marketing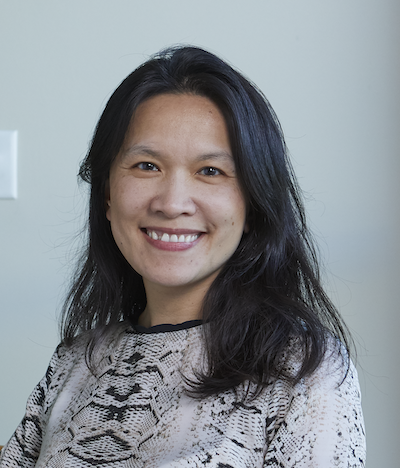 Chi Nguyen is a senior marketing executive with significant experience introducing innovative and disruptive medical technologies to the market. Prior to joining NeuroPace, she worked at several high-growth medical companies prior to their acquisition, including Guidant (acquired by Boston Scientific), Acclarent (acquired by J&J), and Spinal Modulation (acquired by St. Jude). She has held leadership roles in clinical marketing and trial recruitment, upstream/product marketing, as well as commercial launch & market development.
Ms. Nguyen started her career as a management consultant at Bain & Company, where she helped advise Fortune 500 companies on strategic growth opportunities and operational efficiencies. She graduated from Yale University, magna cum laude, and earned her MBA from the Graduate School of Business at Stanford University.
NeuroPace Honors & Awards