Join NeuroPace at AES 2018, Booth #519
Nov. 30 – Dec. 3, New Orleans
Register for a Programming Workshop
Learn how the electrographic data captured by the RNS System can reveal hidden insights that may help you better assess and manage your patients' seizures. Introductory and advanced workshops available.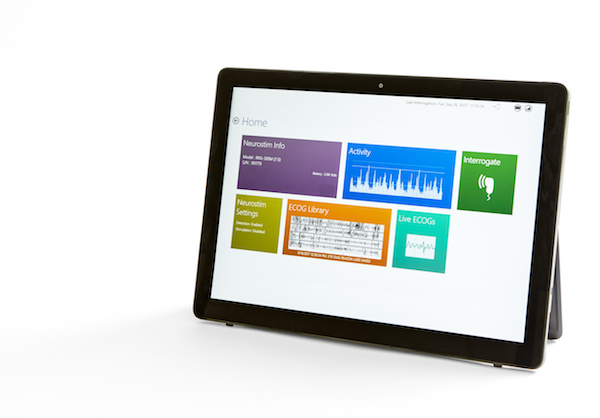 See the latest data presented in our Innovation Pavilion
Final Results of the NeuroPace 9-year Long Term Treatment Trial
Impact of treatment with the RNS System on Comorbidities: Neurocognition and Mood
RNS System in combination with other epilepsy therapies
Potential biomarkers of epilepsy, mood and cognition
Insights into Seizure Timing
New CPT Codes Effective Jan 1, 2019!
Come hear from our reimbursement manager about the NEW CPT code for RNS System ECoG Review and changes to the CPT codes for RNS/VNS/DBS programming.
Information sessions held at AES on Saturday and Sunday at 10:00am. Contact us if you are interested in attending.
Sign up for a Product Feedback Discussion
If you are interested in joining our engineering, research and strategy teams for an interactive discussion regarding our pipeline of future technologies and innovations, contact us.
2018 Selected Scientific Abstracts
Clinical Outcomes and Novel Approaches to Treating Epileptogenic Zones
Prospective:
Retrospective:
Potential ECoG Biomarkers